Professional Development
Over the next few months we will be listing training opportunities aimed at increasing the development of Eco-TA.
Online Eco-TA
Following the first successful on-line programme, we are pleased to be offering a second opportunity to take part in the course with a particular encouragement to make this an international experience. We would love to see people taking part from different regions around the world and will be flexible in setting out workshop timing to accommodate different time zones.
For more information, a full course flyer is available here.
Advanced Eco-TA, 2021
Based in the UK at two contrasting locations, this brand-new course offers participants an opportunity to explore working at ecological depth in both clinical and educational practice.
We will develop themes arising from the introductory Eco-TA course, with additional elements including indigeneity, ecological ethics & boundaries, working in the imaginal space, story-telling and psycho-spatial practice. Our aim is to deepen an ongoing exploration of what it means to practice TA ecologically.
For more information, a full course flyer is available here.
---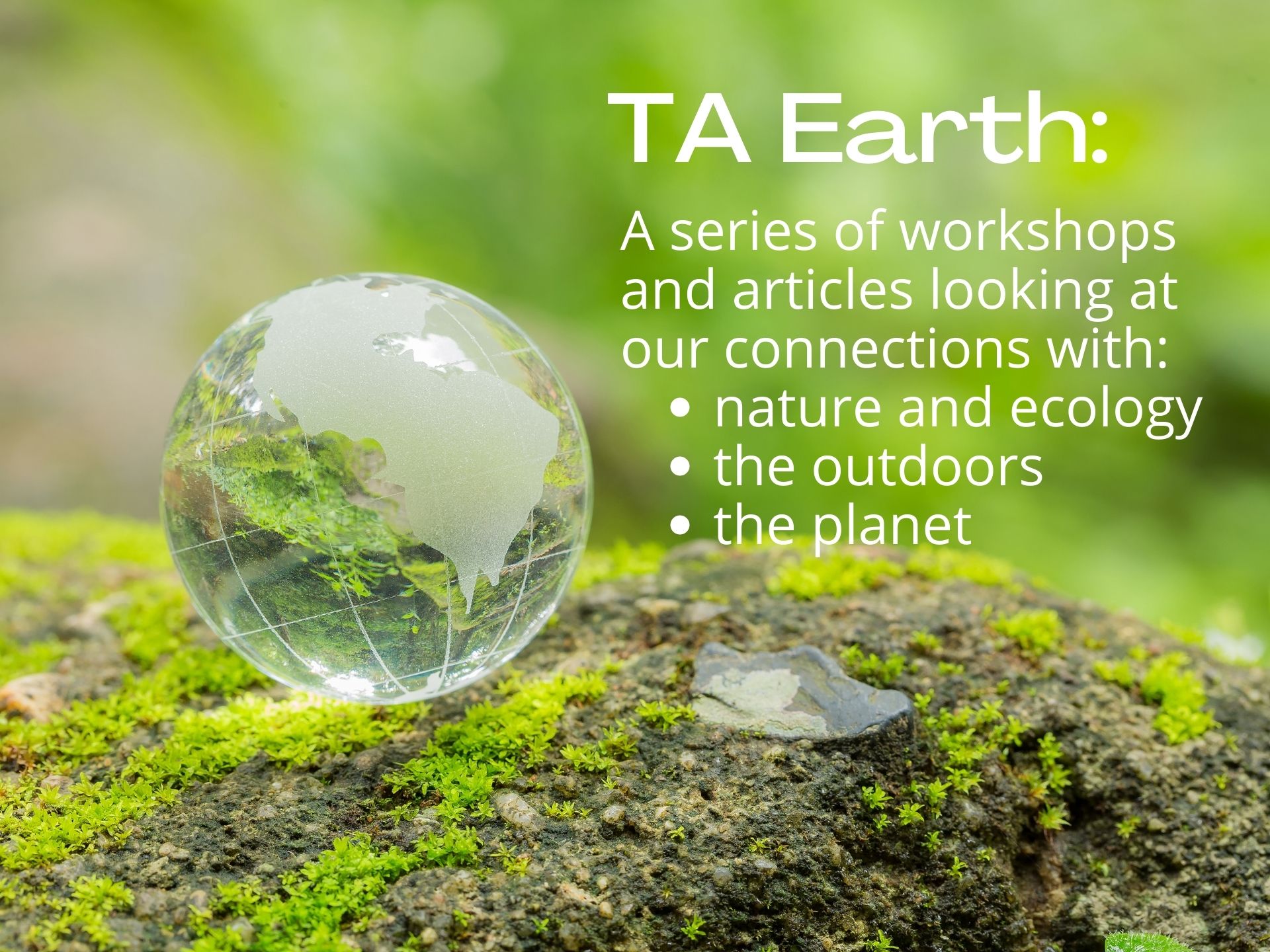 TA Earth is a series of workshops that explore our connections with our home planet and the world around us.